Jar accepted for regional Shino show
A tall covered jar of mine has been accepted for inclusion in the Inspired by Malcolm: A Passion for Shino exhibition, scheduled for June 10 – September 5, 2021, at the Sandy Spring Museum, Sandy Spring, MD.
The exhibition honors the memory of Malcolm Davis, a Washington, DC-based minister-turned-potter who developed and perfected a type of Shino glaze (and glaze firing) that is known for dramatic interplays between cream, orange/red and black effects on mainly porcelain ware.
My entry in the show was thrown and fired during a month-long workshop at Alfred University, in Alfred, New York, in 2015. Given that the workshop presented me with new surroundings, a different wheel, different clay, new glazes, and gas kilns fired in rushed circumstances by graduate assistants, I felt really good about getting this pot out of the workshop.
The show was originally scheduled for this summer, but fell victim to the Covid-19 pandemic.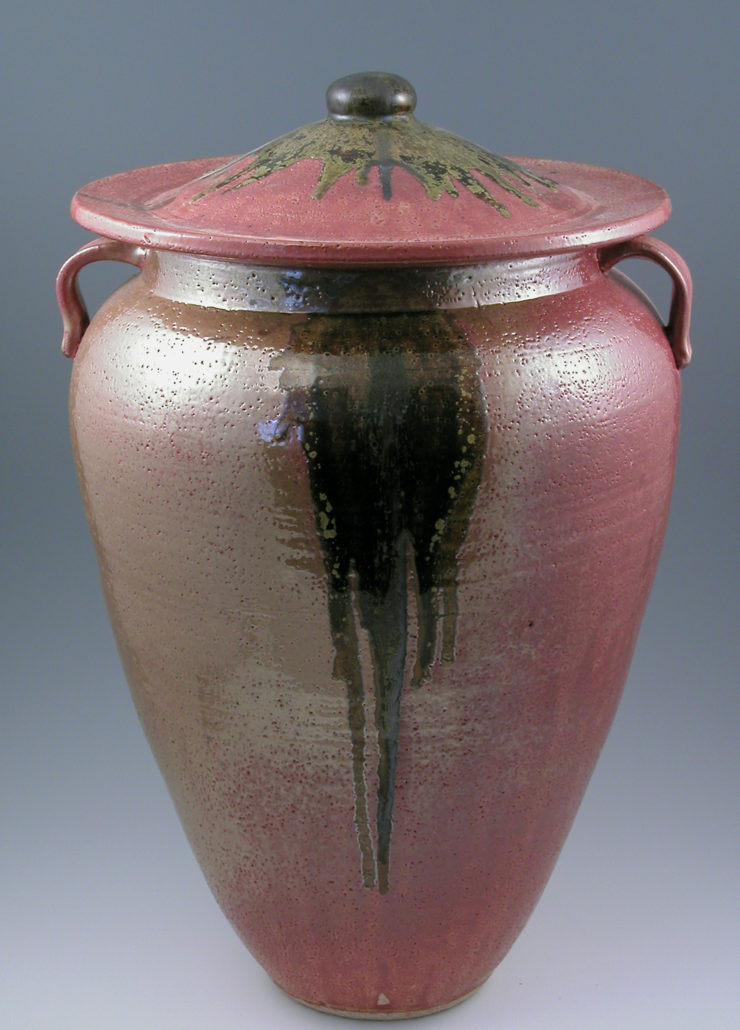 http://johnsnyderpottery.com/wp-content/uploads/2020/07/john_snyder_shino_jar_copy.jpg
1261
1419
johnsnyder
http://johnsnyderpottery.com/wp-content/uploads/2015/03/head_2000_600_72_250pt_tue948-300x90.jpg
johnsnyder
2020-06-28 08:16:35
2020-07-30 20:35:53
Jar accepted for regional Shino show