In the previous post, the second photo, taken at the 2015 Alfred workshop, includes several pots of mine: a tall jar, a platter and three bowls. Those bowls are also pictured immediately below: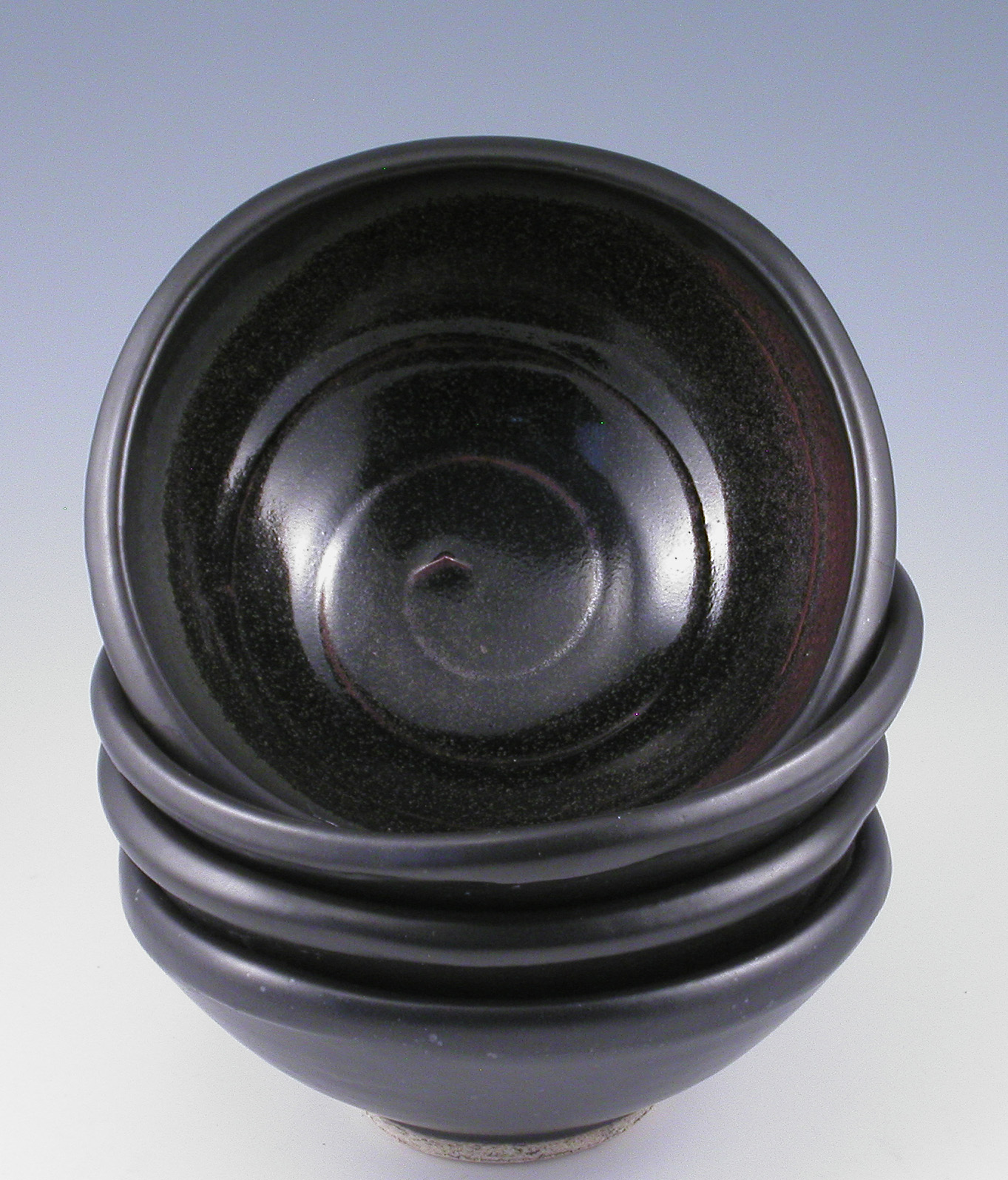 The bowls' liner glaze is a "teadust" glaze, and if you squint really hard, you can detect subtle hints of green "dust" amidst the otherwise almost black background. A glaze list provided to workshop participants included a "temoku teadust," which I figured had to be the bowl liner. So, I mixed a batch, glazed several mugs with it, and included them in a late-May glaze-firing in Jennifer Dinklemeyer's kiln, in Alexandria. I expected, of course, a subtle temoku teadust. Instead: voila!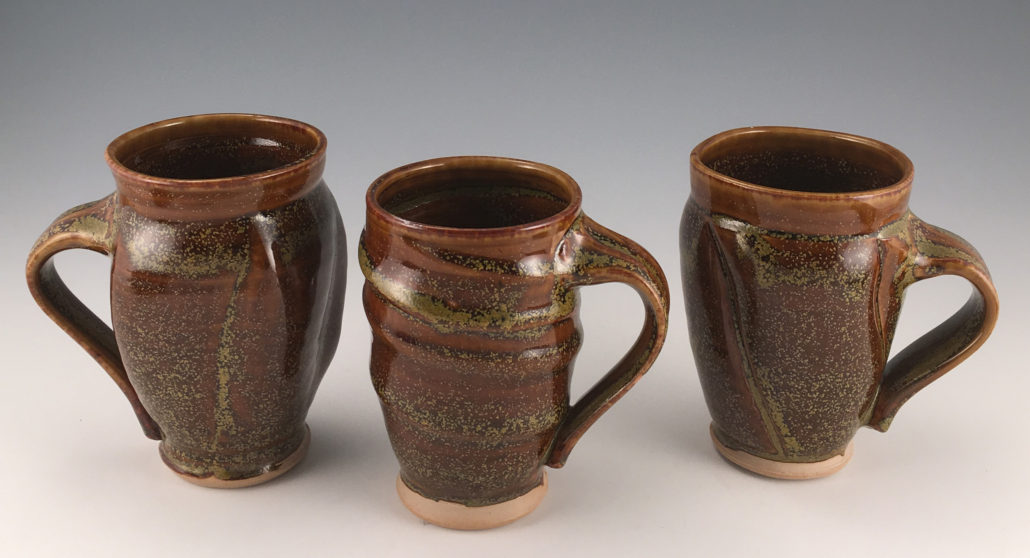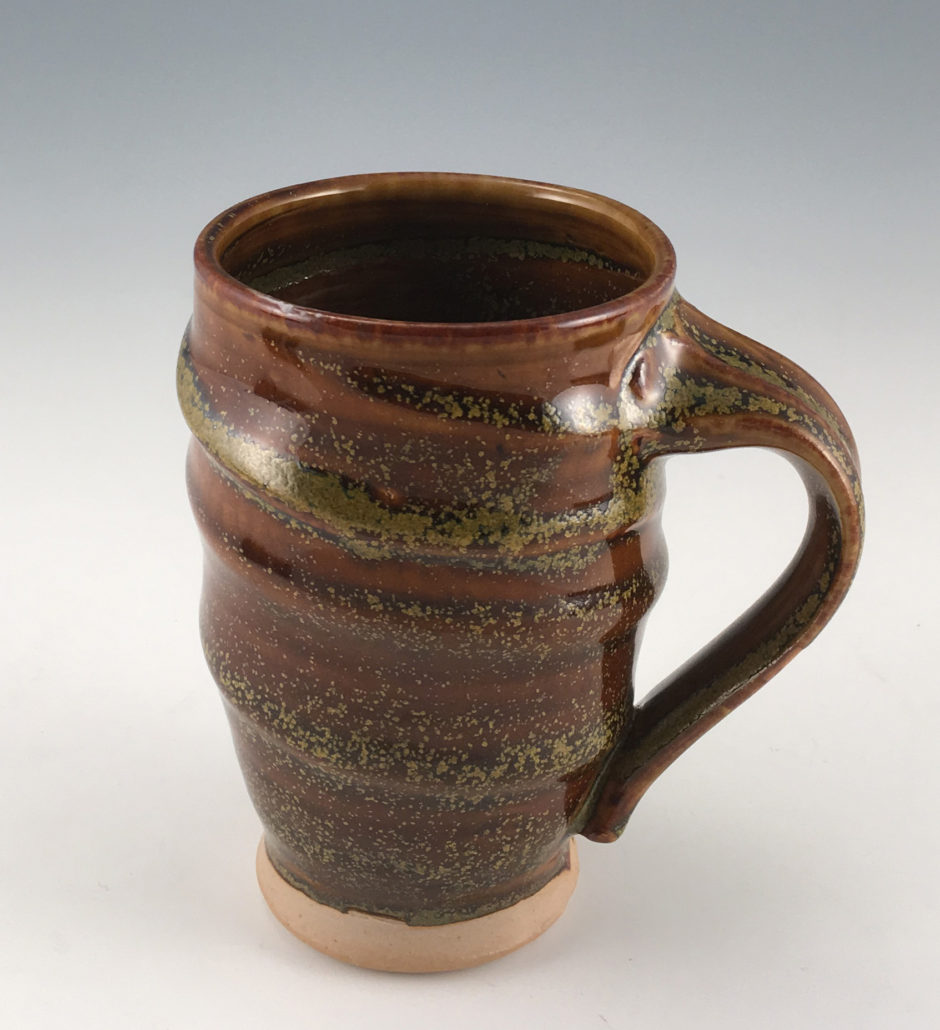 I'll have to experiment to figure out if, in fact, the bowl liner glaze and the glaze on the new mugs are one in the same and, if so, how to get the different effects. My hunch is that it is the same and glaze thickness is the key variable. If so, I've got a very dynamic, and compelling, new glaze to fire.
http://johnsnyderpottery.com/wp-content/uploads/2019/06/one-temodust-mug.jpg
1856
1693
johnsnyder
http://johnsnyderpottery.com/wp-content/uploads/2015/03/head_2000_600_72_250pt_tue948-300x90.jpg
johnsnyder
2019-06-08 09:09:37
2019-07-07 10:43:10
Mystery glaze?