For the first time in years — 10? 12? — I've begun dabbling again with white clay, both stoneware and porcelain. In the 2000s, I worked with the combination of white stoneware and Oribe glaze while wood-firing at Baltimore Clayworks. Two resulting pieces have been inseparable from me ever since.
The inspiration to return to white clay came from some very nice test tiles I got out of a firing done by Joe Hicks as part of his carbon trap shino workshop last summer at the District Clay Center.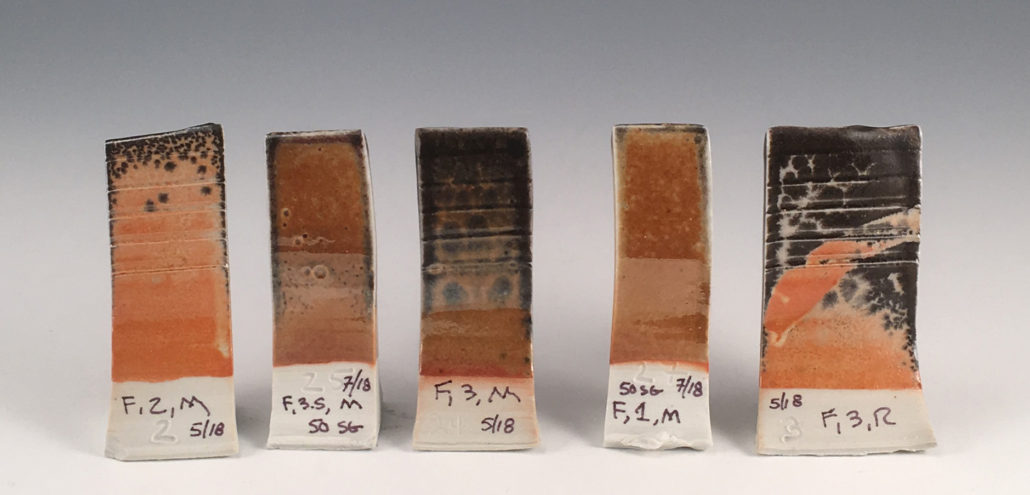 A subsequent firing of my own produced similar results, so I figured I'd try to reproduce them on actual pots, about three dozen of which are now bisqued and ready to glaze fire.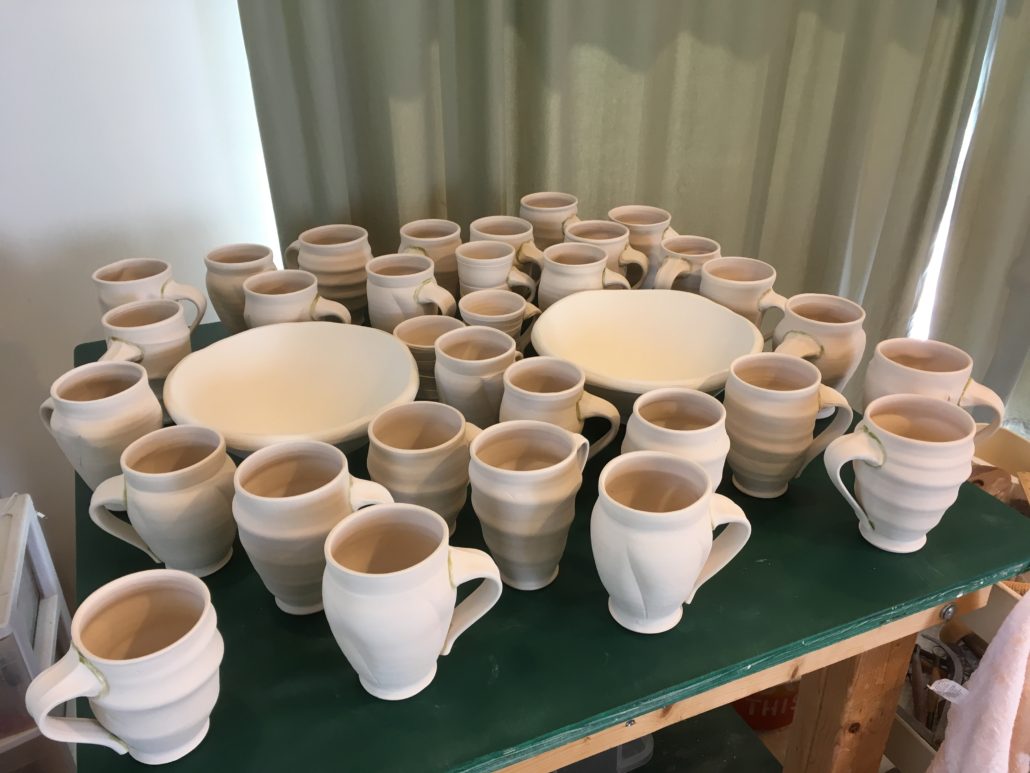 I hope to be posting some nice results here in the not distant future.
http://johnsnyderpottery.com/wp-content/uploads/2019/04/IMG_5545.jpg
3024
4032
johnsnyder
http://johnsnyderpottery.com/wp-content/uploads/2015/03/head_2000_600_72_250pt_tue948-300x90.jpg
johnsnyder
2019-04-30 10:37:00
2019-04-30 10:41:32
Back to white