Eighteen months after throwing for the last time, and 15 months after moving to Silver Spring, Md, I'm on the wheel again. In my new home studio.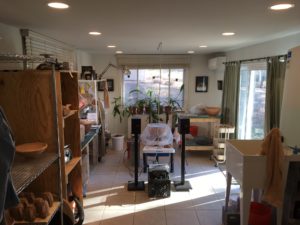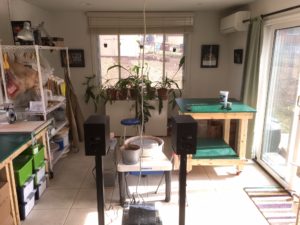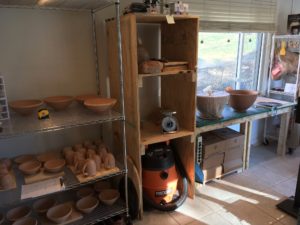 The studio is in a 22′ x 11′ converted sun-room, with spectacular, natural light.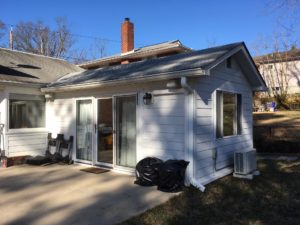 The features I'm most proud of are a long, narrow work/wedging table, which I built into a window frame for rigid support…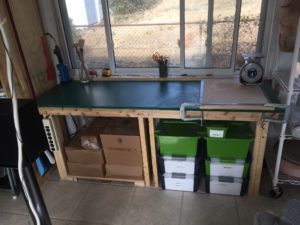 a taller, rolling work table for — among other things — rolling out coils and handles…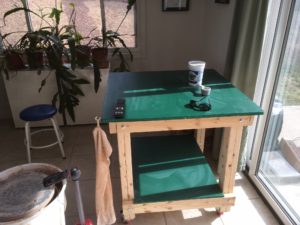 a 40-gallon, garden-hose supplied, water tank that takes 10 minutes to fill and gives me a week's worth of water…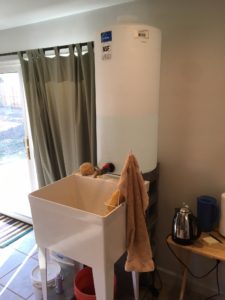 a spiffy new Skutt 1027 electric kiln — which is actually in my basement — that zipped effortlessly through three loads of mugs, bowls and pitchers last week…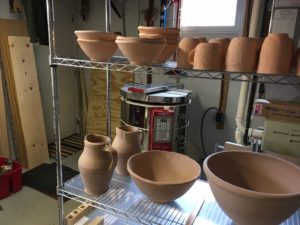 and a new Denon D-M40 mini hi-fi system, with a PSB subwoofer, captured in a couple of shots above.
Now, to Florida, for my first glaze firing in about two years!
http://johnsnyderpottery.com/wp-content/uploads/2017/02/bisque_in_studio-e1487867509774.jpg
1062
1300
johnsnyder
http://johnsnyderpottery.com/wp-content/uploads/2015/03/head_2000_600_72_250pt_tue948-300x90.jpg
johnsnyder
2017-02-22 22:22:48
2017-02-24 10:25:08
Silver Spring studio up and running